Lions and Dolphins Stave Off Disappointing Losses To Hold Ground
The early NFL slate rewarded us with the most action-packed hour of football in the 2023 season. Six of the eight games came down to the wire. What does this all mean for the Week 12 NFL power rankings?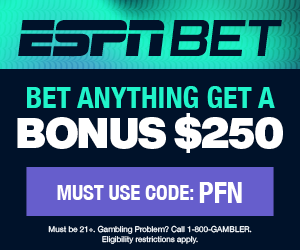 Commanders, Bengals, and Chargers Stumble in NFL Power Rankings
32) Carolina Panthers (31)
The Panthers' wholly unexplosive offense has gotten to an extreme. Between the underperforming offensive line, a lack of speed and talent on the outside, and poor quarterback play, there isn't much they can do offensively.
But bad penalties didn't help their cause, especially when the game was still close.
31) New England Patriots (30)
Saying that the New England Patriots needed a week off would be an understatement. Their offense was weak before the season started from a personnel perspective, and the Kendrick Bourne injury took away their best weapon in the passing game.
Defensive injuries have zapped their effectiveness on that side of the ball. After beginning the year looking like a normal Bill Belichick defense, the unit has lost most of its top pieces.
30) New York Giants (32)
For the first time since becoming the Giants' starting quarterback, Tommy DeVito found himself in an offensive environment that was competitive relative to the defense he faced. Washington's defense was bad when they had Chase Young and Montez Sweat. It's impossibly bad now.
But DeVito made a few impressive plays against Washington, including his downfield wheel in the bucket to Saquon Barkley. New York evidently has Washington's number because they swept the season series against them while looking like an FCS team against most other teams.
29) Arizona Cardinals (28)
The Cardinals are certainly better than they were with Clayton Tune under center, but they're not necessarily better than they were with Josh Dobbs … at least not yet.
MORE: NFL Playoff Picture Week 11
Kyler Murray has made some impressive plays already in his time back, but the passing attack appears more limited than before. He only completed four passes deeper than 10 yards downfield, and most of his work came underneath five yards.
28) Chicago Bears (29)
The Bears had every opportunity to close out the game against Detroit, but they couldn't finish the job. Early in the fourth, they made it a nine-point game. With 4:20 left, they made it a 12-point game, a lead that appeared insurmountable.
But the defense allowed a touchdown on a six-play, 75-yard drive with just over a minute of play to make it a one-score game. After a three-and-out that amassed a single yard, the Bears punted back to the Lions offense, which went 73 yards on 11 plays for the win.
27) Tennessee Titans (24)
The Tennessee offense threw their first road touchdown of the season on a trick play flea flicker, but that was about the only offense that they could manage for the game. Their offensive line is tragic, giving Will Levis practically no chance to survive at an adequate level.
26) Washington Commanders (25)
Jack Del Rio's defense needed to repeat their production from a season ago if this team wanted any hope of being competitive in the NFC this year. That wasn't happening with Young and Sweat taking snaps on the edge.
They had absolutely no depth before trading those two players. Now that lack of depth is starting, and it's made even DeVito look like a competent NFL QB, which is a serious accomplishment.
25) Los Angeles Chargers (22)
Justin Herbert is like the partner in a relationship that does almost all of the house chores while also being the primary breadwinner but gets chastised when they make a mistake.
Even Keenan Allen struggled against Green Bay. The sun certainly appeared to be a factor in the struggles, but missed opportunities were once again the story for the disappointing Chargers.
24) Los Angeles Rams (27)
The Rams have four wins, and two of them have come against the 6-4 Seattle Seahawks. Sometimes divisional opponents have your number, and this appears to be the case for these two teams in 2023, much like the Giants and Commanders.
Matthew Stafford's toughness is crazy, but it was the Rams' rushing attack that pushed them down the field late. A Cooper Kupp ankle injury hurts their offensive potential moving forward, but Puka Nacua will likely continue to shine bright if Kupp misses significant time.
23) Atlanta Falcons (23)
The Falcons are making the move back to Desmond Ridder moving forward. It was likely the right move to switch to Taylor Heinicke to spark the offense, but it clearly didn't work. Going back to Ridder is the right choice. Getting a crystal clear picture of what Ridder is over the rest of the season is critical for their offseason.
22) Green Bay Packers (26)
We all should have known that the Packers would be a Jekyll and Hyde team in 2023. None of their skill position players have started receiving discounted rental car rates yet, and their quarterback only had a few starts under his belt before this season.
There's no denying there is offensive juice. Jordan Love still needs to be more consistent, but he also can create outside of structure, so there's a give-and-take there. The Chargers certainly did their best to hand Green Bay the game because that's what they do, but the Packers made plays when they needed to most.
21) New York Jets (21)
Zach Wilson is not an NFL quarterback. That's been the case since Day 1, but the allusion of upside persisted. When New York traded for Aaron Rodgers, the belief was that time would help ease Wilson back into the game, but Rodgers' injury thrust him back into the fire. His wax wings melted immediately.
This defense is ready to compete. They have enough offensive firepower to be a problem in the AFC. Even bottom-third QB play could be good enough. But Wilson has been the worst in the league once again in 2023.
20) Las Vegas Raiders (19)
Aidan O'Connell threw three interceptions against the Miami Dolphins. The young quarterback made one mistake trying to throw a pass away while being slung to the ground by Christian Wilkins. The other two interceptions were because he made the mistake of throwing the ball in Jalen Ramsey's general direction.
The Raiders missed a golden opportunity against a Dolphins team that played incredibly sloppy on Sunday. Despite boasting great field position on multiple occasions against Miami, Las Vegas had a first down-less six-drive stretch in the second and third quarters.
19) Tampa Bay Buccaneers (18)
Baker Mayfield is not too unlike Sam Howell in Washington. The two undersized quarterbacks are entertaining gunslingers. Mayfield teetered between throwing intermediate and deep darts and throwing incredibly interceptable passes that sometimes, usually, fell harmlessly to the turf.
The Tampa Bay secondary has struggled to keep things in front of them this season, which is something that hasn't been a problem for them over the years.
18) Cincinnati Bengals (14)
Losing to the Ravens was a proverbial death blow to the Bengals season, even though they sit at 5-5. But losing Joe Burrow for the rest of the campaign seals the deal officially.
MORE: A Timeline of Joe Burrow's Injury History
The 2023 season has suffered its fair share of high-profile quarterback injuries. But Burrow's hits hard because he was just getting healthy and playing out of his mind again.
17) Indianapolis Colts (17)
The Colts are fascinating. They will occasionally explode offensively, but Gardner Minshew has shown a turnover tendency in 2023 that we're not used to seeing from him. However, their defense is quietly impressive, ranking 13th in EPA heading into the Week 11 slate.
16) Denver Broncos (20)
The Broncos won three straight with consecutive wins against the Chiefs and Bills. Russell Wilson isn't entirely "fixed" but is playing at a markedly better level than he did with Nathaniel Hackett a season ago. The difference in their turnaround is the defensive turnaround they've made since allowing 70 points to the Dolphins.
The steady improvement they've made since early in the season has continued to pay dividends. Minnesota could very well be a "better" team than they were a season ago, and they've been playing some of their best football over the past two years as of late. But Sean Payton and Vance Joseph have seemingly righted a sunken ship.
15) Minnesota Vikings (9)
The Minnesota Vikings have been fantastic since trading for Josh Dobbs. The journeyman QB flashed outstanding play this year in Arizona, but in a more tenable situation in Minnesota, he's playing incredibly well.
A loss against the Broncos would have been seen as a black eye just a few weeks ago, but that's no longer the case. However, a close win against Chicago gave the Lions an even larger lead within the division, making an NFC North crown all the more unlikely for Minnesota this season.
14) New Orleans Saints (16)
The Saints defense continues to produce impressive numbers. Dennis Allen's defenses are as reliable as any in the NFL. However, Pete Carmichael's offense has struggled, even with the insertion of Derek Carr in the offseason.
13) Buffalo Bills (15)
After a two-game skid and a stretch dating back even longer than that of poor defense, Buffalo found themselves a get-right matchup. Even though the Bills defense lost three more defensive backs DURING THE GAME, they allowed only six points to the Jets.
Unfortunately, things won't get any easier for the Bills going forward. They still play the Eagles, Chiefs, Cowboys, and Dolphins before their season ends.
12) Seattle Seahawks (13)
In Week 1 against the Rams, the Seahawks fell apart and allowed LA to do pretty much whatever they wanted in the second half.
After getting out to multi-score leads on multiple occasions against the Rams, they ended up allowing them to crawl back and win the game with two scoring drives in the fourth quarter while Geno Smith was sidelined with an injury.
11) Pittsburgh Steelers (11)
The Steelers probably aren't a very good football team. Every metric we look at tells us they are playing with borrowed coin. But they keep finding ways to steal games late, and they almost did enough once again, this time against the Cleveland Browns.
Mike Tomlin and Matt Canada have to make a call. Their young quarterback is struggling. The passing attack is practically non-existent. Najee Harris remains relatively inefficient. But Jaylen Warren is a sparkplug, and this Steelers team may be best served to lean on him as the season wears on.
10) Houston Texans (12)
The Houston Texans' sixth win certainly wasn't pretty at times, but there is a lot of good to take from it. C.J. Stroud threw three interceptions, and those turnovers kept the game within reach for Arizona.
But he also threw for 336 yards, and Tank Dell continues to be more or less unguardable on the outside. Houston's offense is insanely explosive. Stroud attacks the intermediate levels of opposing defenses unlike any other NFL QB. To do what he's doing as a rookie is remarkable.
9) Jacksonville Jaguars (10)
After being thoroughly devastated by the San Francisco 49ers a week ago, Jacksonville got back to business against a divisional foe in the Tennessee Titans. Jacksonville dominated the Titans in nearly every phase of the game.
The Titans' per-play average looks decent, but the Jaguars defense decimated the Tennessee offensive line. Additionally, Jacksonville dominated the time of possession battle and ran nearly twice as many plays in the game.
8) Cleveland Browns (8)
The Browns are 7-3 and realistically in position to compete for the ACF East crown, but their offense is seriously limited with Dorian Thompson-Robinson under center compared to Deshaun Watson. But if DTR takes care of the football, the Cleveland defense can do enough to keep them in almost any football game.
But their passing attack needs to find some explosive plays intermittently if they want to win the division. Sustaining long drives is difficult to consistently do for good offenses with outstanding quarterback play. It's practically impossible with a young quarterback.
7) Baltimore Ravens (7)
The Ravens are incredibly talented, but they're really hard to trust. Lamar Jackson is an incredible talent, and their passing attack has elevated to another level this season. However, they consistently shoot themselves in the foot offensively with silly turnovers, and the injury bug is always looming large around this organization.
6) San Francisco 49ers (6)
The Tampa Bay defense didn't offer a ton of resistance against the 49ers, but San Francisco appears back on track after their peculiar three-game skid a few weeks ago.
Brock Purdy is playing well, and the 49ers' defensive front is inching back to elite performance again, which has been a catalyst in their recent playoff success.
5) Dallas Cowboys (5)
The Cowboys and Panthers game remained close for a while, but the Cowboys' talent eventually pulled away from the Panthers. Micah Parsons got free against Carolina's offensive line consistently, and DaRon Bland tied an NFL record with his fourth pick-six of the season.
4) Miami Dolphins (4)
The Dolphins didn't want to beat the Las Vegas Raiders, but they ended up winning by a touchdown anyway. Miami did not punt in their first nine offensive drives. One would think that means they produced an offensive masterpiece, but one would be mistaken.
MORE: What's Wrong with the Miami Dolphins Offense?
They fumbled twice, threw an interception, turned the ball over on downs, and missed a field goal. They also scored two touchdowns and kicked two field goals.
But man, are they happy they have Jalen Ramsey back? He's been a game-changing presence since his return. It wasn't pretty, but Miami gets a win on Sunday.
3) Detroit Lions (3)
Jared Goff turned into a pumpkin against the Bears on Sunday, but the Detroit Lions battled for four quarters to overcome a multi-score deficit in the final 15 minutes to beat their division rivals.
Aidan Hutchinson sealed the game with a beautiful rush that resulted in a strip-sack of Justin Fields, who played relatively well in his first action back from his injury. Considering the issues Detroit had defending the Lamar Jackson-led Ravens, a big day from Fields shouldn't have been surprising.
2) Kansas City Chiefs (2)
It's not the Super Bowl, but it's a Super Bowl rematch and a game between the two best teams in the NFL. Andy Reid coming off of a bye week is lethal. Although the future Hall of Fame coach wins a lot of games, he wins nearly 90% of his contests coming back from a week off.
1) Philadelphia Eagles (1)
The Philadelphia Eagles aren't as analytically impressive as they were a season ago – or multiple other teams in the league currently. But none of that matters because they've taken care of business in eight of their nine games, including against the Dolphins and Cowboys.
From the current NFL standings to team depth charts to coverage of every game in the 18-week NFL schedule, we have all the news from around the league to keep you up to speed!
NFL World Reacts to Awful Bears vs. Vikings Monday Night Football Contest
ESPN NFL play-by-play analyst Joe Buck admitted the final play of the Chicago Bears and Minnesota Vikings battle should've had the Benny Hill music playing.
That statement alone signified how the Monday Night Football contest went. It became a blunder-fest at U.S. Bank Stadium, with the Bears escaping 12-10. And the NFL world was quick to rip the contest on social media.
Fans Relentlessly Rip Bears vs. Vikings MNF Contest
For entertainment purposes, one fan eventually added the famed Benny Hill song to describe the final sequence of the game.
Joe Buck said the Bears Vikings ending should've had the Benny Hill music playing. So I added it. pic.twitter.com/ahRoqC3Wwo

— Frankie G (@FrankieG1998) November 28, 2023
One account on X (formerly known as Twitter) claimed that the halftime show of the Denver Broncos and Cleveland Browns game was more exciting than the MNF game. That show featured a child trying to ride the back of a sheep.
Bay Area radio personality for 95.7 FM The Game Bonta Hill even asked if the NFL could've flexed out of the Bears/Vikings game. One fan, however, admitted season two of Netflix's Squid Game was more watchable.
"Glad I skipped tonight's MNF to watch Netflix Squid Game reality show with the wife. There's was more competition in that than seeing the highlights of what others watched," the fan shared.
MORE: PFN's FREE NFL Playoff Predictor
Even national analysts couldn't help but troll the prime-time game. NFL Network personality Andrew Siciliano was one who gave a unique, yet telling, one-word answer of this game.
Help.

— Andrew Siciliano (@AndrewSiciliano) November 28, 2023
Final Stats Further Point to How Sloppy MNF Game Became
Fans who love a good offensive shootout likely faced the urge to change the channel or throw their remote at their television screen.
Neither team surpassed 320 total yards of offense on the night. The teams ended up combining for six turnovers. Finally, no one even hit 200 yards in either rushing or passing yards.
The #Bears win the statistical battle across the board and earn the win! pic.twitter.com/VkrjBD7iWS

— Pro Football Network (@PFN365) November 28, 2023
Not only was there the lack of offense, but the opening drive ended in a missed field goal. And that possession ate up 47 yards on 14 plays for the visiting Bears.
Defense was the theme of the night on both sides. However, the Bears couldn't turn their first two interceptions into points and settled for punts. The Vikings ended up becoming the ones with the lone touchdown of the night — which came with under six minutes to play. And that came on Josh Dobbs hitting T.J. Hockenson across the middle for 17 yards that gave Minnesota the lead 10-9.
Josh Dobbs shakes off a dreadful start and connects with T.J. Hockenson to give the #Vikings their first lead of the game❕pic.twitter.com/30JsDLsBdD

— Pro Football Network (@PFN365) November 28, 2023
But the Bears had one last long drive left in them. They put together a 10-play, 66-yard drive that ended with Cairo Santos delivering the final boot.
Cairo Santos FTW pic.twitter.com/i18lRQwKZW

— Pro Football Network (@PFN365) November 28, 2023
Still, the NFL world would've likely been glad if the league flexed out of this contest and instead gave the fans the Philadelphia Eagles versus Buffalo Bills shootout, which became the best game of the weekend. Fans were instead treated to, arguably, the worst MNF game of the season.
Want to predict the rest of the 2023 season with our FREE NFL Playoff Predictor? Looking for the most up-to-date NFL standings? What about a breakdown of team depth charts or the NFL schedule? Pro Football Network has you covered with that and more!
Should You Add Royce Freeman on the Week 13 Waiver Wire?
We are all in that situation right now in fantasy football, wondering 'Is there a guy who can go on a magical run and lead us to the championship?' Fantasy managers across the world are scouring the waiver wire to find that diamond in the rough.
Los Angeles Rams RB Royce Freeman posted a career day on Sunday, as he rushed the ball for 77 yards and a touchdown against the Arizona Cardinals. The Rams as a team were terrific at running the ball on Sunday. RB Kyren Williams also was able to rush for 143 yards, while also catching six passes for 61 yards and two touchdowns.
Could Freeman complement Williams enough for fantasy managers to sign him off the waiver wire?
Should Royce Freeman Be a Fantasy Waiver Wire Add in Week 13?
Any time you see the phrase "career game," you get excited and want that guy on your team. The Rams are playing for their playoff lives now, so you can expect them to do whatever is needed and to feed their go-to players.
Sunday was a huge indication of what Williams brings to the team. When he is healthy, the Rams have an offense that resembles a top-five unit.
With that in mind, when you see Freeman's name on the waiver wire, skip right past it.
The biggest sign to stay away from Freeman is the fact Williams had such a monster game. This was his first game back. We expected the Rams to ease him back in and make sure he is truly healthy. He showed for an absolute fact that he was ready to go, and you have to expect the Rams to keep feeding him the ball.
If anything, he will get the ball even more now. The Rams' offense as a whole is finally healthy, and that hasn't happened much this year. Los Angeles is in action against the Cleveland Browns this week, and the Rams could be in store for a big day — despite the Browns' great defense.
MORE: PFN's FREE NFL Playoff Predictor
Not having CB Denzel Ward is really hurting the pass defense, and EDGE Myles Garrett's status is questionable moving forward. That completely changes how good this defense is. Wide receivers Cooper Kupp and Puka Nacua should both have great one-on-one matchups in this game.
Freeman had a good week, but right now, he doesn't figure to be involved in the Rams' offense. This unit right now is clicking like it was at the beginning of the season, and you can bet Sean McVay is going to let QB Matthew Stafford continue to throw the ball a lot.
When you are looking at the waiver wire at this point of the year, you want a guy with a high ceiling who is extremely versatile. While Freeman will get some carries, he is highly unlikely to catch the ball. In 73 career games, he has only 85 catches. In 2019, Freeman had 43 catches in 16 games, meaning in his other 57 career games, he has 42 catches.
Meanwhile, Williams can make plays in both the pass and run. He may be getting the ball 25-28 times to end the year.
Looking to make a trade in your fantasy league? Having trouble deciding who to start and who to sit? Setting DFS lineups? Check out PFN's Free Fantasy Football Trade Analyzer, Start/Sit Optimizer, and DFS Lineup Optimizer to help you make the right decision!
Listen to the PFN Fantasy Podcast
Listen to the PFN Fantasy Podcast! Click the embedded player below to listen, or you can find the PFN Fantasy Podcast on iTunes, Spotify, and all major podcast platforms.  Be sure to subscribe and leave us a five-star review! Rather watch instead? Check out the PFN Fantasy Podcast on our Fantasy YouTube channel.
Is Chicago Bears' Defensive Turnaround Enough To Save Matt Eberflus' Job?
Monday night was an evening of firsts for Chicago Bears head coach Matt Eberflus, who managed his first win over an NFC North rival and his first victory against an opponent with a winning record by taking down the Minnesota Vikings, 12-10, in Week 12.
The Bears also became the first NFL team to win a game in 2023 without scoring a touchdown. Justin Fields and Co. want to put more points on the board, but the fact that Chicago pulled out tonight's victory is a testament to its defense, which Eberflus has been running since ex-DC Alan Williams resigned in September.
Will the Bears' defensive resurgence help Eberflus keep his job? Or will Chicago be searching for a new head coach in 2024?
Is Bears HC Matt Eberflus Still on the Hot Seat?
Eberflus' defense looked like one of the worst units in the league through the first four games of the season, all of which were Chicago losses. The Bears gave up at least 27 points in each game and ranked 31st in EPA per play, ahead of the Denver Broncos, who'd given up 70 points to the Miami Dolphins in Week 3.
But since Week 5, Chicago has allowed just 18 points per game and improved to 13th in EPA per play. Even with Fields out of the lineup for part of that stretch, the Bears managed a 4-4 record over that eight-game span.
Their most significant improvement has come on the ground. Chicago ranks No. 1 in EPA per rush and rushing success rate over the past two months. Only one Bears opponent has topped 100 rushing yards since Week 5, while Chicago has limited RBs Josh Jacobs, Austin Ekeler, and Alvin Kamara.
Of course, the Bears' defense has still had issues against quarterbacks like Justin Herbert (298 yards, three touchdowns) and Jared Goff, who tossed three picks but led the Detroit Lions to a devastating comeback against Chicago in Week 11.
But the club might have shown enough flashes — and won enough games — to save Eberflus' job. If young defenders like safety Jaquan Brisker, cornerbacks Tyrique Stevenson, and defensive tackles Gervon Dexter and Zacch Pickens can continue to develop alongside veterans such as pass rusher Montez Sweat and linebacker Tremaine Edmunds, the Bears could have a workable core.
Let's Make a Shopping List for the 2024 Bears Defense
Still, Chicago's roster makeover isn't nearly complete. While Bears general manager Ryan Poles could use most of his available assets to improve the club's defense, there will be need areas on the defensive side of the ball.
Here are the top three moves Poles could consider to improve Eberflus' defense in 2024.
Extend CB Jaylon Johnson
Multiple teams reportedly made offers for cornerback Jaylon Johnson at this year's trade deadline, but the Bears ultimately held on to the pending free agent. The 24-year-old posted his third interception on Monday night as he continued his breakout campaign.
Entering Week 12, Johnson ranked second in snaps per reception (18.2), third in opponent passer rating (49.5), fourth in yards per reception (8.8), and sixth in catch rate allowed (51.4%).
MORE: 2024 NFL Free Agents by Position
He should be in line for a contract worth $20 million or more annually, especially after the Bears already extended Sweat — a trade acquisition, not a draft pick — at $24.5 million per year.
But Chicago projects to have over $80 million in 2024 cap space, eighth-most in the NFL, per Over the Cap. That level of flexibility should give Poles the breathing room to franchise tag Johnson if two sides can't agree on a deal.
Add Another Edge Rusher
The Bears already addressed their pass-rushing woes by acquiring and extending Sweat, but they shouldn't stop there. Eberflus wants to get pressure with his front four, so Chicago needs additional edge defenders to help Sweat.
No other Bears defensive end has more than three sacks or six quarterback hits. As a team, Chicago has the fourth-worst pressure rate in the NFL (16.9%).
Free agent pass rushers like Brian Burns and Josh Allen might not actually hit the open market, but the Bears could pursue FAs like Danielle Hunter, Bryce Huff, and D.J. Wonnum next offseason. They'll also have the draft capital to target the 2024 NFL Draft EDGE class on Day 1 or 2.
Sign a Free Agent Safety
Eddie Jackson is one of the Bears' longest-tenured players, but the 2017 Draft pick will turn 30 years old in a few weeks and has already missed five games due to injury this season. Chicago can clear $7.5 million by releasing Jackson next year.
If the Bears cut Jackson, they should target a free agent defensive back to play opposite Brisker in the back end. From top to bottom, safety might be the most impressive position group during next year's free agent period.
Antoine Winfield Jr., Geno Stone, Grant Delpit, Kam Curl, Kyle Dugger, Xavier McKinney, and plenty of others are playing on expiring contracts. The variety of options might cap asking prices, but Chicago should be able to afford the FA safety it wants.
Want to predict the rest of the 2023 season with our FREE NFL Playoff Predictor? Looking for the most up-to-date NFL standings? What about a breakdown of team depth charts or the NFL schedule? Pro Football Network has you covered with that and more!