Stop Trying to Hit the Ball with your Upper Body
LPGA Tour 2023 – Surprises and Disappointments
The LPGA has now completed about three quarters of its 2023 schedule. It has been a very interesting year. There have been:
Winners from 10 different countries
9 tournaments that resulted in a playoff
10 first time winners
5 tournaments decided by one stroke
1 non LPGA winner
Like all other seasons, this year has had its share of surprises and disappointments.
BIGGEST SURPRISES SO FAR IN 2023:
1. Lilia Vu – After a slow start last season, she came on strong the second half and actually finished the year No. 48 in the Rolex Rankings. When she won in Thailand early this season it wasn't that much of a big surprise. What was a surprise was what followed. She not only won her first major championship at the Chevron Championship, but won her second major championship at the AIG Women's Open. Three wins, two of those Majors, puts her on top of this list as the year's biggest surprise.
2. Ruoning Yin – As a rookie in 2022, she had a good but not spectacular season finishing 84th in the Race to the CME Globe. This year has been a much different story as she has won twice including a major championship at the KPMG Women's PGA Championship. She has also registered seven top tens this year.
3. Allisen Corpuz – She was also a rookie in 2022 and was solid enough to finish the year 43rd in the Rolex Rankings. She was expected to improve this year, but has improved beyond all expectations. She made her first LPGA championship a major when she won the U.S. Women's Open in Pebble Beach. She has four top five finishes this year and five top tens. She is currently 6th in the Race to the CME Globe.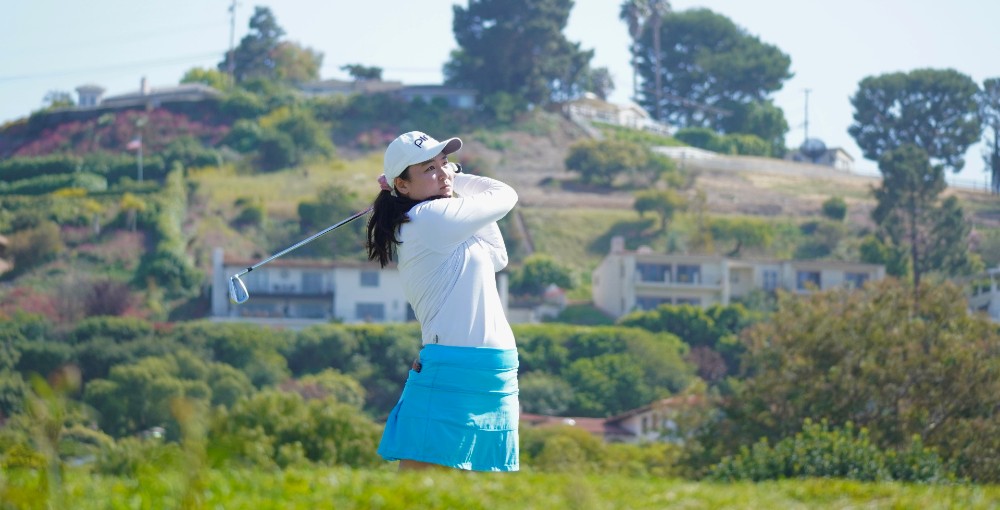 4. Alexa Pano – Many may remember her from a dozen years ago when she was featured in the documentary "The Short Game." She may also be remembered as the youngest player to play in the inaugural Augusta National Amateur Championship in 2019. One of two rookies to make this list, Alexa won her first LPGA championship on her 19th birthday, winning the ISPS Handa World Invitational in a three way playoff. She has followed that up with consecutive finishes of 22nd, 12th, and 16th, making her currently one of the hottest players on tour. She has moved up 338 spots in the Rolex World rankings this year, more than any other player!
5. Grace Kim – The second rookie on this list, she also has won her first LPGA title this year in a three way playoff. She has one other top ten and has registered six top 25 finishes. Although she has tailed off a bit recently, she has done enough to make this list.
Honorable Mentions: Chanettee Wannasaen, Linn Grant.
BIGGEST DISAPPOINTMENTS SO FAR IN 2023:
1. Lexi Thompson – The face of U.S. women's golf for quite a few years, Lexi has fallen on hard times. The numbers speak for themselves. She doesn't have a top fifteen finish this entire season. In fact, she has only made three cuts. Even without a victory last year, she finished seventh in the Race to the CME Globe. She is currently 138th.
2. Lydia Ko – In most years, she would be number one on this list. She finished 6th in her first tournament of the year, but has not finished in the top thirty in fourteen tournaments since. She finished No. 1 in the Race to the CME Globe last year and is currently 93rd. She has had a slump like this one other time in her career and came roaring back. So don't count her out just yet.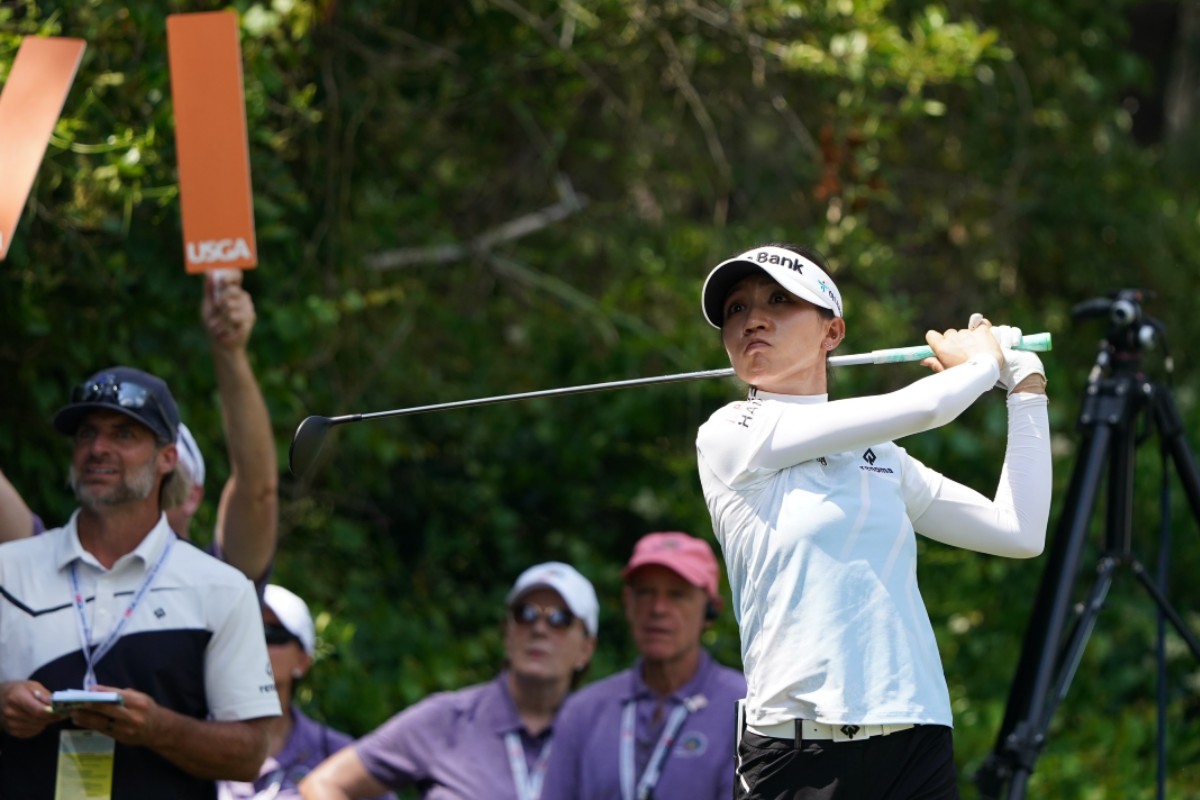 3. Jeongeun Lee6 – A major champion just a few short years ago, Lee has not been in contention at all this year. In nineteen starts this year she has failed to register a single top fifteen finish, while missing eight cuts. She slipped a bit last year when she dropped to 44th in the Race to the CME Globe. This year she's currently 91st which earned her a place on this list.
4. Annie Park – She came onto the LPGA advertised as the next big American star. She even won a tournament in 2018. She has not been able to follow up that victory, but has played competitive golf until this year. She has teed it up eighteen times this season and has only seen the weekend six times. She is currently 120th in the Race to the CME Globe.
5. Yealimi Noh – I don't usually put second year players on this list, but I have to make an exception here. In her rookie season last year she had a couple of top tens and a bunch of top twenty-five finishes. She finished the year as one of the top rookies with a solid 79th in the Race to the CME Globe. We all thought she was going to improve on that this year. We thought wrong. She has just one top 20 finish in fifteen starts, and has missed eight cuts. She is currently 146th in the Race to the CME Globe and looks as if she might be heading back to Q-School.
Others: Danielle Kang, Mina Haragae, Lucy Li
Feature Photo: Lilia Vu at the 2023 LPGA Portland Classic. Photographer Ben Harpring.
A proper warm up for golf will help loosen stiff muscles and joints, making it easier to swing the golf club more effectively and efficiently. It is the bridge between sitting all day at a desk or in the car, and the golf course where you are in motion much more frequently. It is a transition most effective when performed gradually and mindfully.
I recommend that every workout session (and every round of golf you play) starts with this warm-up routine.
What many golfers think of warming up is a few casual stretches before heading to the practice range or first tee. However, warming up is more critically important than that, and literally is (or should be) a mindful process.
The purpose of a proper warm up is to increase muscle temperature, which increases blood flow to bring needed oxygen to activate muscles and joints.
Although static stretching is recommended before any physical activity, it is only one component in the process of warming up, a process that should be completed even before a few practice drives or putts.
Before a proper warm- up, your body is not ready to hit full shots, and putting on the practice green is not active enough to increase muscle temperature.
There are two types of warm-ups: active and golf specific.
Active warm-up
Active warm-ups can be general or golf specific. You should incorporate an active warm-up before you stretch specifically for golf. A general warm-up incorporates large muscles of the upper and lower body and requires you to move at a brisk pace for 5 to 10 minutes to elevate your heart rate.
For younger players, the ideal is to break a sweat; for older golfers, it's to become slightly winded.
Recommended activities include walking, jogging, jumping jacks, jump rope or anything that will increase your heart rate.
Golf Specific Warm Up
After completing a general warm-up, you are then ready to proceed to the golf specific warm-up phase. This is also known as movement rehearsal. You are literally duplicating or rehearsing the moves used in the golf swing. Research has revealed that if you warm up specifically for the movement you will be performing, you will be much more effective than others doing the same activity but who only do general stretches.
The great thing about this routine is that it will warm you. up, it is specific for golf, and if you did it every day you could increase your flexibility. It starts by warming up the lower body; then moves into the core, which includes back, abs and chest; and finishes with loosening your shoulders, arms, wrists, and hands
Don't Lean Back in the Fairway Bunker
Michele Low shows why its a mistake trying to lift the ball out of fairway bunkers using your hands or body. Keep the ball in the middle of your stance and your weight forward.
The post Don't Lean Back in the Fairway Bunker appeared first on Women's Golf.