Is Malcolm Brogdon playing tonight (May 27) in Game 6 vs Heat?
Malcolm Brogdon (right forearm soreness) of the Boston Celtics has been downgraded to questionable for Saturday night's Game 6 matchup against the Miami Heat of the 2023 Eastern Conference Finals.
Brogdon, the NBA's Sixth Man of the Year, has been playing through a partially torn tendon in his right arm that he sustained during Game 1. The former Indiana Pacer finished with a series-high 19 points and two rebounds.
According to a few NBA betting sites, the Celtics have second-shortest odds to win the championship. Check out which sportsbooks are showing better odds for the Denver Nuggets.
#NEBHInjuryReport for Game 6 vs Miami:

Malcolm Brogdon (right forearm strain) – QUESTIONABLE
Danilo Gallinari (left knee ACL repair) – OUT

— Boston Celtics (@celtics) May 26, 2023
"He's playing through it, giving us whatever he has, and we're just kind of going through it like that, how he's playing and how he's managing it," Celtics coach Joe Mazzulla said before Game 5 of Brogdon's status. "He's fighting through, and grateful for that."
If Malcolm Brogdon is unable to participate in Game 6, Derrick White and Marcus Smart will have to play lights at Kaseya Center, alongside Jayson Tatum and Jaylen Brown. The Celtics are 4-0 in elimination games this postseason for the first time since they won five straight in 1981-82.
Celtics guard Malcolm Brogdon (right forearm soreness) has been downgraded to questionable for Game 6 against Heat of the 2023 Eastern Conference Finals
Leading into Game 6 of the ECF, the point total has gone over in 11 of Boston's last 16 games. The Celtics are 2-5 in their past seven matchups versus Miami as well. Plus, the Celtics are 7-1 in their previous eight games played on a Saturday.
Through 18 games off the bench this postseason Malcolm Brogdon is averaging 12.6 points, 3.7 rebounds, 3.1 assists, and 25.9 minutes per game. The seven-year veteran is also shooting 42.5% from the field and 38.8% beyond the arc. Boston's second unit might have to play without Brogdon, and the Heat are still missing Tyler Herro (hand).
"He's doing the best he can with it," Mazzulla said Friday afternoon on Brogdon's update. "It's a day-to-day situation."
The East Finals continue.
Celtics/Heat Game 6.#PhantomCam

Saturday, 8:30 PM ET on TNT pic.twitter.com/nKrDksOShC

— NBA (@NBA) May 26, 2023
Moreover, Boston is 5-1 in its past six road games played on a Saturday. The total has gone over in 11 of the Celtics' last 14 road games. However, the total has gone under in five of the C's previous six road games against Miami.
Per ESPN's Basketball Power Index, the Celtics hold a 71.2% probability of tying the series in Miami. Sportsbooks show Boston as a 3-point favorite over the Heat for Game 6. If Malcolm Brogdon is able to play, it would help take pressure off White.
---
NBA Betting Content You May Like
---
NBA Legends: The Icons Who Shaped the Game's History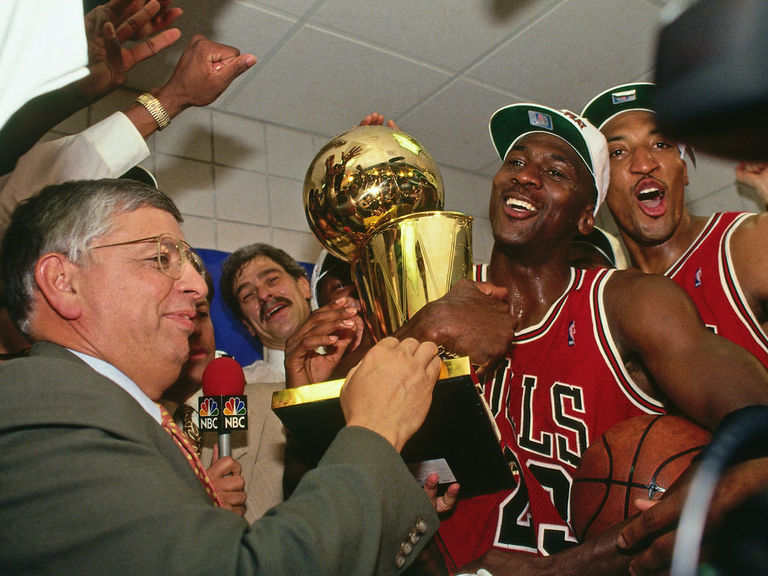 The National Basketball Association (NBA) is a league where legends were created and famous figures developed to influence the course of the sport. It is a veritable treasure mine of basketball history. NBA luminaries have left their marks on basketball fans worldwide, from hardwood courts to the pages of history. These people went above the limitations of the sport to become revered characters both on and off the court as cultural icons. The players who excelled in the sport and had a lasting impression on its history are explored in this fascinating voyage into the world of NBA superstars. This series explores the lives, careers, and legacies of these great players, from the towering magnificence of Michael Jordan's slam dunks to the sublime leadership of Bill Russell. So, you must have visualized all the upcoming profits and winning probability in your betting journey till now. NBA is a smart association to bet on, given the remarkable history-creating performances of the players here. Therefore, keep your focus on the article unless you get to the part of detailed reviews of NBA betting sites. We are here to make your work easier and guide you to the best!
Early Days of the NBA
The National Basketball Association's (NBA) early years were characterized by modest beginnings, a small number of clubs, and a goal to elevate professional basketball to a significant American sport. The National Basketball League NBL and the Basketball Association of America (BAA), two predecessor leagues, merged to become the NBA in 1949, where the league's origins can be found. Therefore, the NBA was created from this union.
The NBA had 17 teams in its debut season, and the game was a far cry from the high-flying, frantic action we watch now. Scores were frequently substantially lower, and players lacked the sophisticated abilities and athleticism of players in contemporary basketball. However, the league started to take off as one of the oldest NBA players, like George Mikan of the Minneapolis Lakers, captured the audience's interest.
Talented athletes who would later become sports icons, such as Bob Cousy, Bill Russell, and Jerry West, first came into their own in the 1950s. With 11 championships in 13 seasons, Bill Russell helped the Boston Celtics establish a dynasty still in effect today. These early years have provided the groundwork for the NBA's expansion and development, with each succeeding decade offering fresh perspectives, ground-breaking ideas, and increased international acclaim. The NBA's rich history and early legends continue to be essential to its ongoing allure, even though the game has changed dramatically since its birth.
List of the NBA Legends Who Revolutionized Basketball
Basketball has undergone numerous revolutions thanks to several NBA luminaries who have left an unmistakable impact on the sport. NBA players have proved their deserving legacy over the years, but there happens to be the best among these. So, here is the NBA legends list, which can increase your balance in a wealthy competition:
Bill Russell: Set the bar for defensive greatness while revolutionizing defense and shot blocking while guiding the Boston Celtics to 11 titles in 13 seasons. He is no doubt one of the best NBA players till now.
Wilt Chamberlain: He revolutionized scoring and rebounding with his extraordinary athleticism and shooting prowess, including the renowned 100-point game.
Magic Johnson: With his stature, passing prowess, and adaptability, Magic Johnson revolutionized the point guard position and helped the "Showtime" Lakers win several titles.
Michael Jordan: A global basketball icon who redefined scoring, rivalry, and clutch play while winning six championships.
Kareem Abdul-Jabbar: invented the skyhook jumper, amassed the most points in NBA history, and dominated as a center for 20 years.
Oscar Robertson: displayed all-around prowess as a guard during a season in which he averaged a triple-double.
Hakeem Olajuwon: helped the Houston Rockets win back-to-back championships and revolutionized post-play and shot-blocking as a center.
Shaquille O'Neal: dominated with stature and strength, revolutionizing the center position and leading many teams to championships.
Tim Duncan: The power forward position received foundational excellence and consistency thanks to him, and he helped the San Antonio Spurs win several titles.
Larry Bird: As one of the greatest forwards in NBA history and a pivotal figure in the Celtics-Lakers rivalry, Larry Bird elevated the shooting and teamwork arts.
Allen Iverson: popularized crossover dribble and rose to fame for his unrelenting play and scoring ability.
LeBron James: He pioneered modern player empowerment, revolutionizing flexibility by excelling at various positions.
Stephen Curry: changed how long-range and three-point shooting was done, completely altering how the game was played.
These giants created a lasting impression on the court and helped basketball develop and become more widely known. Moreover, their improvements and contributions are why they landed on the list of top NBA players of all time.
Modern Era of the NBA
One of the most well-known and generally regarded sports leagues in the world continues to be the NBA. Domestically and abroad, it has become increasingly popular in the United States. Here are some important elements that contribute to the NBA's current popularity:
Global Fanbase: Millions of followers follow the NBA in Asia, Europe, Africa, and Latin America. The NBA has a sizable global fan base. The league's attempts to promote the sport internationally, such as international games and outreach initiatives, have greatly contributed to its appeal on a global scale.
Media Coverage: NBA games and material are available to fans worldwide thanks to extensive broadcast and digital media coverage. The league's collaborations with numerous media channels, including ESPN and TNT, ensure widespread coverage.
Innovation and Playing Style: Modern fans connect with the NBA's emphasis on a quick-paced, high-scoring style of play. The popularity of three-point shooting and highlight-reel dunks still enthralls fans.
Fantasy Basketball and Gambling: As fans now have more opportunities to interact with the game, there has been a boom in fantasy basketball leagues and sports betting.
Social advocacy: Supporters of the NBA who value the league's attempts to solve significant societal concerns have embraced the league's dedication to social justice projects and player advocacy.
Social Media Presence: The NBA is quite active on social media, where it interacts with fans, posts game highlights, and advertises the sport. In addition, players are quite active on social media, interacting with their followers there.
International Players: The NBA's global popularity has been further expanded by the presence of great international athletes like Luka Doni, Joel Embiid, and Nikola Joki, whose professional careers are closely followed by fans in their native nations.
Superstar Players: LeBron James, Stephen Curry, Kevin Durant, and Giannis Antetokounmpo are just a few of the NBA's most recognizable and marketable sportsmen. These athletes attract a lot of audience interest and attention.
Marketing and Merchandising: The NBA's marketing and merchandising initiatives, such as selling jerseys, clothing, and memorabilia, have been successful and well-liked by fans.
Events: The NBA holds several events, such as the NBA All-Star Weekend, which features the Slam Dunk Contest and the Three-Point Contest and attracts a large audience.
It's crucial to remember that the popularity of the NBA can alter over time, depending on things like player accomplishments, league efforts, and world events. I suggest checking recent news and publications from reliable sources in sports and entertainment for the most up-to-date information about the NBA's popularity.
How to Make Money in the Basketball Betting Arena?
So, here comes the most awaited part of the article, which includes detailed reviews of NBA betting sites. Basketball betting can be fun using the right strategies at the right time. However, it would help if you always went responsibly and cautiously because it entails some danger to your money. Even though there is no surefire way to win at basketball betting, the following advice can help you make better choices:
Research: Keep up with team and player statistics, injuries, and performance patterns through research and analysis. Understanding the game's dynamics requires research.
Bankroll Management: Establish and adhere to a spending plan for your gambling. Limit the amount you bet to what you can afford to lose.
Continual Education: Keep abreast of basketball news and trends while advancing your knowledge and skills in betting.
Finance Growth Objectives: Set attainable targets for the expansion of your money. Instead of seeking immediate wealth, concentrate on long-term success.
Consult a professional: For insights and picks, think about speaking with expert sports analysts or handicappers, but proceed with caution and conduct your research before taking anyone's advice.
Conclusion
Although it might be thrilling, betting on the NBA legends has special obstacles and factors to consider. As you've seen, betting on legendary players from the illustrious past of the National Basketball Association offers an exhilarating mix of sport and nostalgia. But it's important to approach such betting ventures with extensive research and a cool-headed plan. However, always invest in the best betting sites the NBA legal. Furthermore, the NBA's heroes are renowned for their amazing courtside performances, but in sports betting, previous success does not always guarantee future success. One needs to use historical knowledge, statistical analysis, and an awareness of contemporary sports dynamics to succeed when betting on NBA superstars. Remember that careful money management, selective betting, and ongoing learning are crucial elements of a winning betting strategy.
Timberwolves' Anthony Edwards receives wall mural in Atlanta
Minnesota Timberwolves star Anthony Edwards received a special mural on Saturday in his hometown of Atlanta, Georgia. The artwork was also made to honor his family. Edwards, 22, is switching from No. 1 to No. 5 next season to honor his late mother, Yvette, and grandmother, Shirley.
Edwards lost his mom and grandma to cancer during an eight-month span in 2015, when he was just 14 years old. Both died on the fifth of the month. "A1 From Day 1 was given to me," Edwards told The Athletic's Shams Charania in August. "That wasn't something I created. … I've always been No. 5."
Furthermore, Edwards was raised by his sister, Antoinette, and brother, Antoine, who shared legal custody over him. The Timberwolves guard spent his early life in Atlanta. As a consensus five-star recruit, he attended Daniel McLaughlin Therrell High School and then transferred to Holy Spirit Preparatory School in January 2017.
what a surprise 🫶

📍Anthony Edwards mural in ATL pic.twitter.com/QOpjOArCpa

— Minnesota Timberwolves (@Timberwolves) September 23, 2023
Atlanta has officially proclaimed August 5th as Anthony Edwards Day 👏 pic.twitter.com/HF2Fw3xnF1

— Bleacher Report (@BleacherReport) September 23, 2023
Of course, Edwards wore No. 5 in high school and at the University of Georgia prior to the NBA. His birthday is Aug. 5 as well. Above all else, this date is now officially known as "Anthony Edwards Day" in his hometown.
Justin Holland, his trainer and former college basketball player for Liberty University, reaffirmed Ant's comments. "He's playing for his family," Holland said. "It's a family number."
Moreover, Timberwolves president and general manager Tim Connelly praised Edwards.
"He's just a great guy. … He loves the city, he loves the organization," Connelly said. "He and [coach Chris Finch] have a special bond. He's a positive teammate, which in this day and age is not always the rule.
"Sometimes it's the exception. He's an uplifter of this entire team, and we couldn't be more lucky to have him. And I think he's going to he's primed to have a monster year."
Minnesota Timberwolves guard Anthony Edwards honored with mural in hometown of Atlanta on Saturday, unveiled new Adidas AE1 sneakers
In other news, Edwards also unveiled his new Adidas AE1 sneakers, his first signature shoes, in Atlanta. His signature sneakers are expected to release this December for $120. Equally important, the shoes feature a split tongue design and a boost cushioning system to improve comfort for hoopers.
The former Bulldog received his first All-Star selection in the 2022-23 NBA season. In 79 starts, the guard averaged career highs of 24.6 points, 5.8 rebounds, 4.4 assists, 1.6 steals, and 36 minutes per game. Also, he shot career bests of 45.9% from the floor and 36.9% beyond the arc.
In the Timberwolves' 113-104 win over the Houston Rockets on Jan. 21, the Georgia native scored a season-high 44 points in 41 minutes as a starter. Along with notching six boards, four assists, three steals, and three blocks, Edwards shot 17-of-29 (58.6%) from the field and 8-of-16 (50%) from 3-point range.
Detailed look at Anthony Edwards' debut signature shoe, the adidas AE 1 👀 pic.twitter.com/kcZdWp9H4W

— Nice Kicks (@nicekicks) September 23, 2023
Additionally, Edwards finished sixth in points (1,946) this past season, third in steals (125), fourth in field goals (707), second in minutes played (2,842), 12th in defensive win shares (3.6), and second in turnovers (259). However, he led the league in missed field goals (834).
During Game 2 of the Minnesota Timberwolves' 122-113 loss to the Denver Nuggets in the first round of the 2023 NBA Playoffs, Edwards recorded a playoff career-high 41 points. As a matter of fact, his 41 points set a Timberwolves franchise record for the most points scored in a postseason game, surpassing Sam Cassell's record of 40.
In July, Edwards and the Timberwolves agreed to a five-year, $205.9 million designated rookie max extension that could be worth as much as $260 million. Though, incentives must be met. His current contract ends after 2023-24. Not to mention, his $13.53 million team option for 2023-24 was exercised last October.
---
NBA Betting Content You May Like
---
Celtics sign forward Lamar Stevens to a partially guaranteed deal
The Boston Celtics have signed forward Lamar Stevens to a partially guaranteed deal, per sources. Stevens, 26, is expected to compete for a roster spot during training camp.
The 6-foot-6 forward went undrafted out of Penn State in 2020. Stevens spent his first three NBA seasons (2020-23) with the Cleveland Cavaliers on a two-way contract and a regular deal.
Per multiple NBA betting sites, the Boston Celtics are tied with the Denver Nuggets as favorites to win next season's championship in 2024. Sportsbooks are still showing great odds for the Milwaukee Bucks and Miami Heat.
Free agent G/F Lamar Stevens has agreed to a deal with the Boston Celtics, sources tell @TheAthletic @Stadium. Stevens established himself as a defensive presence for the Cavs, starting in 25 of 62 games last season. Agent Scott Nichols completed deal with Celtics officials.

— Shams Charania (@ShamsCharania) September 22, 2023
The Pennsylvania native made 13 starts in 63 appearances with the Cavaliers in the 2021-22 season. During his sophomore season, Lamar Stevens averaged a career-high 6.1 points, along with 2.6 rebounds, and 16.1 minutes per game.
In addition to shooting a career-best 48.9% from the floor in 2021-22, the forward scored a career-high 23 points in Cleveland's 111-91 win over the Utah Jazz on Jan. 12, 2022. He finished 10-of-15 (66.7%) shooting from the field.
Boston Celtics sign former Cleveland Cavaliers forward Lamar Stevens to a partially guaranteed deal; Stevens was waived after being traded to the San Antonio Spurs
The undrafted forward then made 25 starts in 62 appearances with Cleveland in the 2022-23 season. He averaged 5.3 points and career highs of 3.3 rebounds and 18.1 minutes per game.
Stevens also shot 44.8% from the floor, a career-best 31.6% beyond the arc, and 70.2% at the foul line. In the Cavaliers' 105-90 win over the Dallas Mavericks on Dec. 14, 2022, the wing recorded season highs of 18 points and 11 rebounds in 39 minutes as a starter.
As part of a three-team trade this past July, the Cavaliers traded Stevens, Cedi Osman, and a 2030 second-round draft pick to the San Antonio Spurs and sent their 2026 second-rounder to the Heat.
"I love this one." @RealBobManning reacts to the Lamar Stevens signing.

⚡️@FDsportsbook @_OddsR @drink_AG1 @factormeals

Full segment: https://t.co/6gBNXmRb28 pic.twitter.com/No9yD0CDay

— Celtics on CLNS (@CelticsCLNS) September 23, 2023
In exchange, Cleveland received Max Strus from the Heat. The Spurs waived Stevens on July 17. Stevens would have entered the final season of the four-year, $5.88 million contract he signed with the Cavs in April 2021.
At the moment, the Boston Celtics have 11 players signed to fully guaranteed contracts. Svi Myhailiuk, Dalano Banton, and Luke Kornet inked non-guaranteed or partially guaranteed minimum-salary deals.
---
NBA Betting Content You May Like
---