Columbia County's Linda Williams named USTA Florida Tennis Volunteer of the Month
If you are in the tennis community in Lake City then you know that Linda Williams is one of the best volunteers in the area. She is known for always going above and beyond to make sure everyone has an opportunity to play the sport.
She first got involved with tennis volunteering back in 2014, when she decided that she wanted to make a difference in Columbia County.
Williams is extremely active in the Lake City Columbia Community Tennis Association (LCCCTA), where she has served as Board Secretary, involved with Youth and Adult Programs, Publicity and Communication Coordinators, and other small roles within LCCCTA.
Linda loves to be hands-on in her community, which is why she decided to get started with volunteering. At first, she would help around LCCCTA wherever she was needed, but Williams knew she had more to offer.
This led to her joining the Youth Tennis Foundation of Florida as their Secretary. She became an advocate for Florida youth tennis, especially in the Lake City area, on top of working in the adult space.
In 2022, Linda organized and directed summer camps for youth of all ages across the entirety of Columbia County. It turned out to be one of the most successful camps the area has ever run. With the help of Williams, Columbia County expects to be able to run camps more often and with larger crowds.
When it comes to the adult scene, Linda is always setting up new programs, clinics, and other play opportunities to get people out to the courts. She has family that plays the sport, so she knows what the sport can do to unite a family and bring lasting memories.
Linda has been a massive asset to the LCCCTA and her peers have noticed just how much she is dedicated to providing tennis in the community. "Linda has been an integral part of the Lake City Columbia Community Tennis Association since its inception in 2014," they said. "Linda was very involved in the LCCCTA's support of the renovation and the expansion of the lighted courts and is part of the ongoing effort of the organization to have a 24-court public tennis complex built in the area."
USTA Florida thanks and congratulates Linda Williams as the USTA Florida Volunteer of the Month for October 2022 as a volunteer, organizing tennis and pushing for positive change in the community of Columbia County. 
ABOUT LINDA
Birthplace: West Runton, England
Family Members: Guy Williams, Erin Weiffenbach, Laurie Giebeig
Favorite Movie: Forrest Gump
Favorite Food: Lobster
Favorite Travel Spot: Nova Scotia
Favorite Shot: Backhand
My earliest tennis memory was… "Watching my uncles play doubles in the New England Championships."
If I could play tennis with three people, they would be… "Chris Evert, Bjorn Borg, and my uncle."
When I'm not playing tennis I am… "Teaching my 6 year old granddaughter to play tennis, taking photos, or exercising."
My best tennis memory is… " Taking my daughters to watch the women's championship finals in the Bausch & Lomb Tennis Tournament at Amelia Island."
I like to volunteer in tennis because… "I have always loved the sport and want everyone to know tennis is a sport that can be played by ALL ages–truly a sport of a lifetime! It's so satisfying to see the progress of beginner players developing skills and becoming more confident as they master the game. Excitement passes on to their friends and family–increasing our tennis world."
Interested in volunteering in tennis? Visit www.USTAFlorida.com/Volunteers to learn more about available opportunities.
How Can Tennis Cope With the Loss of Its Household Names?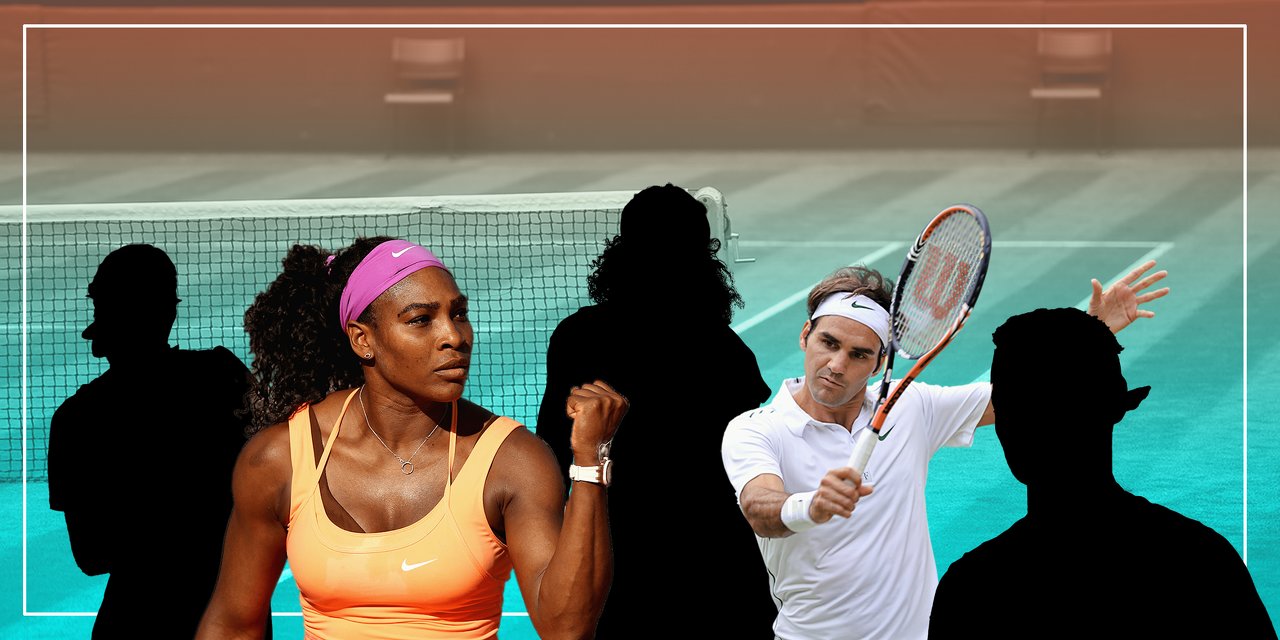 Miami-Dade Captures Adult League National Championship & Other Top Finishes
Adult Tennis teams representing the state of Florida at the 2022 USTA League National Championships, have been competing throughout the month of October in locations across the country.  
We have reached the halfway mark, and so far, Florida teams have been putting out excellent results, including a team from Miami-Dade County, who were crowned National Champions in the Men's 4.5 40 and over division. 
The team from Miami-Dade (Biltmore Tennis Center) started off the initial round robin hot. They won their opening match 3-1 over Intermountain, and then swept their next one against Midwest. Miami closed out their next two matches in convincing fashion to secure their spot in the semifinals. 
Here, they faced off against North California, and the West Coast squad gave Miami a hard fight. Miami took the top lines for both singles and doubles, but NorCal was able to bounce back in the final two doubles matches to even it up at two apiece. This forced a fifth line tiebreaker, which Miami-Dade came out on top to advance to the finals against Southern California. The full results from the championship are listed below: 
Miami-Dade d. Southern California 3-1 
No. 1 Singles: Ramon Hudec (Miami) d. Kevin Springer 7-5, 6-0 
No. 1 Doubles: Alejandro Aller/Antonio Necuze (Miami) d. Paulo Barriga/Chris Kan 6-2, 6-3 
No. 2 Doubles: Jason Scanlon/Bryan Vo (SoCal) d. Sebastian Martinze-Christensen/Javier Martinez 6-2, 5-7, 1-0 
No. 3 Doubles: Marcos Lopez/Felipe Echeverri (Miami) d. John Nguyen/Ronald Brewer 7-6, 6-3 
Miami's captain, Armando Cabane said this was a long time coming for his team. "After 22 years in Florida's USTA tennis league and serving as a Team Captain for 21 of them, it was a dream come true to have my team win the National Championship," he said.  
Florida also had other top finishers across the National Championships so far. Over in the Women's 4.5 18 and over, Broward County (Lauderdale Tennis Club) were finalists after a tough loss to Mid-Atlantic.
In the Women's 7.0 55 and over Championship, Orange County (Lake Cane Tennis Center) made the semifinals and secured themselves with a third-place finish. Captain Angela Tuckerman said it was a great environment and they look forward to being back. "The energy on campus was great as all the players were excited to be a part of the fun," Tuckerman said.
Finally, in the Men's 3.5 40 and over division, Broward County (Brian Piccolo Tennis Center) finished fourth in their National Championship. 
For more information about USTA Florida Leagues and the National Championships visit www.ustaflorida.com/leagues. 
Indian Harbour Beach's Bender & Boca Raton's Amey Capture USTA Florida "Bobby Curtis" Green Ball Section Championships
The 2022 10 and Under USTA Florida "Bobby Curtis" Green Ball Sectional Championships were held this past weekend at the USTA National Campus in Orlando, FL. USTA Florida's Bobby Curtis tournaments are the most prestigious in the state and honor the late tennis great, Bobby Curtis, and his work to provide play opportunities for everyone in the junior space. 
In the Boys' Draw, Indian Harbour Beach's David Bender came out on top of a very loaded bracket. The number 1 seed cruised through his first three matches, as he didn't drop a single game. In the semifinals, he matched up against the three seed, Andreas Paun (Hollywood), who was able to take two games off Bender, but it wouldn't be enough in the end. 
The Championship match featured Bender against Patrick Paun (Hollywood). Paun had a stellar run to reach the finals. Much like Bender, Paun had only dropped two games in his previous four matches. The first set of the finals was back and forth with the two trading off games. However, Bender was able to find the final game to take the opening set 4-3. The second set saw the two continuing to battle, but Bender couldn't be stopped, and won it 4-2, claiming the 10U Boys' Bobby Curtis Green Ball Championship.  
Over in the Girls' Draw, number 2 seed Brielle Amey, from Boca Raton came out victorious after powering through some tough opponents. Amey played great tennis through her first three matches, while only dropping 4 games across that span.  
In the semifinals, Amey matched against number 3 seed, Isla Amos (Melbourne). The two battled it out in the first set with them trading off the first few games. But, Amey finished strong taking the first set 4-2 and rode that momentum to an east 4-1 set two victory. This set up a showdown with the top seed, Brooke Martin (Ormond Beach), who just won a close match over the fourth seeded Sierra Mongerie (Tallahassee). Amey got things started in the first set with a 4-2 victory. Martin didn't give up though and stormed back to win the second set 4-0. This forced a 7-point tiebreaker, where ultimately it was Amey who was able to gain a lead and win 7-3. 
Below is a list of the final placements, including the winners from the other brackets. 
Boys' Draw Results
1st Place: David Bender, Indian Harbour Beach | 2nd Place: Patrick Paun, Hollywood 
3rd Place: Andreas Paun, Hollywood | 4th Place: Gabriel Marino, Miami 
5th Place: Nestor Machado, Coral Gables | 6th Place: Quinn Canales, Orlando 
Additional Results
Consolation Winner: Jameison Kelly, Wellington | Consolation Finalist: Ian Rivera, Orlando
North Bracket Winner: Alexander Ligman, Gainesville 
South Bracket Winner: Walker Amey, Boca Raton
NW Bracket Winner: Aahan Gupta, Tampa
SW Bracket Winner: Lorenzo Pirari, Miami Beach
SE Bracket Winner: Preston Renfrow, Winter Park
Girls' Draw Results
1st Place: Brielle Amey, Boca Raton | 2nd Place: Brooke Martin, Ormond Beach 
3rd Place: Isla Amos, Melbourne | 4th Place: Sierra Mongerie, Tallahassee 
5th Place: Kira Suleimanova, Sunny Isles Beach | 6th Place: Taylor Amberg, Naples 
Additional Results
Consolation Winner: Delaney Guider, Apollo Beach | Consolation Finalist: Mia Lerma, Orlando 
North Bracket Winner: Piper Binkley, Orlando
South Bracket Winner: Mona Makarevic, Orlando
NW Bracket Winner: Quinn Kennedy, Coral Gables
SW Bracket Winner: Irina Incera, Lutz
SE Bracket Winner: Lyra Littler, Winter Park
Previously known as the USTA Florida Jr. State Closed, Florida's top junior event was renamed to honor the legendary Florida junior tennis organizer Bobby Curtis in 2012. Curtis passed away in July 2021. 
For full results, go to playtennis.usta.com.