Worth the risk as a top-five pick?
Shaedon Sharpe NBA Draft Odds
| | |
| --- | --- |
| Position | Shooting Guard |
| School | Kentucky |
| Height | 6'5″ |
| Projected Draft Number | #6 – Indiana Pacers |
| Drafted Under #8 Odds | -140 with BetOnline |
| Drafted Over #8 Odds | +100 with BetOnline |
Who is Shaedon Sharpe?
Shaedon Sharpe is undoubtedly one of the NBA Draft's biggest mysteries – from a consensus five-star recruit at Dream City Christian High School in Glendale, Arizona, to being seen as a high risk pick in this year's draft.
After committing to play college basketball for the University of Kentucky, Sharpe entered his freshman year with the intention of sitting out for the 2021/22 season and extending his eligibility within the NCAA system with the goal of suiting up every week in the 2022/23 season.
However, the 19-year-old declared for the 2022 NBA Draft in February and therefore Sharpe was no longer eligible to participate in NCAA activities after not playing a single game for one of the most elite basketball programs in the country.
In his senior year of high school, Sharpe averaged 21.4 points and six rebounds per game, where he became the team's number one option and drew close attention from top schools over the country such as Arizona, Kansas, Oklahoma State – and even an offer from the NBA G League, which would've seen him follow in the footsteps of Houston Rockets guard Jalen Green.
One of the biggest factors for NBA teams when deciding which player to draft is how they performed in college, which is a grey area in the Canadian's game. Most teams have held pre-draft workouts with Sharpe and have been training with the player for months now, so they have a good idea of what he's about – but not in a high-intensity competitive setting.
The talent is there, no question, and Sharpe has the ability to become a number one option on a contending NBA team with the right setup and situation. There are always risks involved with every draft pick – take the number one pick in 2017 for example, Markelle Fultz who was drafted by the Philadelphia 76ers.
Fultz was the consensus top pick and many expected the guard to be the brand new, shiny face of the NBA. Despite this, Fultz never lived up to the expectations set by the basketball world, and was later traded to the Orlando Magic in what will go down as one of the biggest 'what if?'s in league history.
The Sixers had current Boston Celtics forward Jayson Tatum right there and available to select, who is now a three-time NBA All Star, All-NBA First Team member, and Eastern Conference Finals MVP – you get the picture. No matter how certain a draft prospect might look to be successful in the NBA, you never truly find out until the player steps on an NBA court for the first time.
Sharpe has everything in his locker to become a star in this league – freakishly athletic, can shoot the lights out, and he's a two-way player which is becoming one of the most valuable traits in today's game after seeing how Boston guard Jaylen Brown rose to stardom during the playoffs.
How to Bet On Shaedon Sharpe's Draft Position
With BetOnline, Sharpe is currently -140 to be drafted before the 8th pick, and +100 to be drafted after the 8th pick. This means the 19-year-old is much more likely to be drafted one-through-seven, than be selected from nine onwards.
The top three is almost at a consensus amongst NBA fans and analysts ahead of the draft. Jabari Smith is expected to be selected by the Orlando Magic, with Chet Holmgren heading to the Oklahoma City Thunder at number two, and Duke's Paolo Banchero teaming up with the young backcourt of Jalen Green and Kevin Porter Jr in Houston.
Jaden Ivey from Purdue is likely to be the 4th pick, which is owned by the Sacramento Kings. However, with De'Aaron Fox and Davion Mitchell already existing on the Kings' roster, keep an eye out for draft-day trades which could see Sacramento trade down to pick either a forward or a big instead.
From five onwards is where it gets debatable. Keegan Murray, a 6'8″ sophomore forward from Iowa looks to be headed to the Detroit Pistons to join last year's number one pick Cade Cunningham. Despite this, it could also be seen as a toss-up between Murray, Sharpe, and Benn Mathurin for the Pistons' pick.
With all the talent that Sharpe possesses, we don't see a scenario in which he falls as far as the 9th pick – from what we've seen so far in high school, the shooting guard is worth the risk to take in drafting inside the top six. Whilst we know one, two, or three is extremely far-fetched for Sharpe, there are arguments to be made from the 4th pick.
BetOnline— $1,000 Sports Betting Bonus + 2 Free Bets for NBA Draft 2022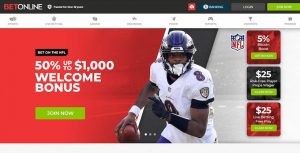 BetOnline have an extensive sportsbook for new customers to use, with various different markets across almost every sport you can think of.
BetOnline has some fantastic odds to claim on one of the basketball calendar's biggest dates – whether you'd like to back Auburn's Jabari Smith to be drafted first overall or Gonzaga's big man Chet Holmgren, use our guide listed above to sign up to BetOnline.
BetOnline Promo Code Terms and Conditions
Minimum Deposit of $55
10x Rollover Requirement
Maximum Sports Betting Bonus of $1,000
Free Bets expire in 30 days
Click the button below to get $1,000 in bonus cash and two free NBA Draft bets at BetOnline.
"We're going to bring him back."
Mitch Kupchak, the Hornets general manager, commented on forward Miles Bridges when asked about his situation. He said, "As an organization, we love Miles, ok? And we're going to bring him back. He's been great for the franchise, and I believe, with his work ethic, he's only going to get better." A few weeks ago, NBA analysts were reporting that Kupchak was stalling to offer Bridges a maximum contract.
Now, Kupchak might not have a choice. The forward is a restricted free agent. He will test free agency for the highest possible offer. And this all comes down to whether or not the Hornets can afford to keep him. He earned $5,421,493 last season. Bridges will be asking for a deal in the ballpark figure of four years, $130 million. While such a contract sounds ridiculous for this fifth-year player, he did have a career season.
NBA betting picks, sports betting content, news, and rumors are on the main page.
In the 2021-22 season, Bridges averaged 20.2 points, 7.0 rebounds and 3.8 assists per game in 80 games played. He ranked 12th in the league in made field goals (596). Plus, he finished 15th in total points (1,613). Not to mention, the 24-year-old played 35.5 minutes per game, ranking seventh overall.
Is Miles Bridges worth his asking price?
Furthermore, on Nov. 20, 2021, in the Hornets' 115-105 loss to the Hawks, Bridges scored a career-high 35 points. Also, in the Hornets' 132-103 loss to the Hawks in the play-in tournament, the forward finished his performance with 12 points, 4.0 rebounds and 4.0 assists. He was 0-for-4 from 3-point range. Bridges deserves to get paid, but is the forward worth his demands? It's just something to think about.
Additionally, it is unknown as to where Kupchak will move Gordon Hayward and Terry Rozier. Before Kyrie Irving opted in with the Nets, one rumor circulated that Charlotte would trade Hayward and Rozier for Irving. Of course, that trade never manifested. In a total of 49 games played last season, Hayward averaged 15.9 points, 4.6 rebounds and 3.6 assists per game.
Check out our list of the top 10 offshore betting sites in 2022. BetOnline and Bovada are offering $1,000 sign-up bonuses today.
G.M. Mitch Kupchak could trade Gordon Hayward and Terry Rozier
Likewise, Rozier averaged 19.3 points, 4.3 rebounds and 4.5 assists per game in 73 games played. While Hayward is projected to earn $$30.1 million for the 2022-23 season, Rozier is set to make $21.5 million. As of right now, both players could end up on the Lakers to make room for Miles Bridges and potentially Russell Westbrook. That NBA trade rumor is still floating around on social media.
Either way, it's unlikely the Hornets' roster will remain the same heading into next season. LaMelo Ball could use more support. He won Rookie of the Year in 2021, and Ball is aiming to further develop his game. Perhaps he could use a veteran like Westbrook. This deal could be in the works behind closed doors. Other Hornets NBA news articles are on the main page.
BetOnline, Bovada, BetUS and MyBookie are among the best online sportsbooks and betting sites for NBA betting. Read our list of the best online sportsbooks.
NBA Betting Offers | Hornets G.M. Mitch Kupchak comments on Miles Bridges
NBA 2K23 Cover Athlete Odds
NBA 2K23 is set to release in September 2022; free NBA 2K23 cover athlete odds are featured below. According to the BetOnline sportsbook, with +120 odds, Stephen Curry is the top favorite to win.
The last time Curry was named cover athlete was for NBA 2K16. Ja Morant has the next-best odds (+125), followed by Jayston Tatum (+400) and Nikola Jokic (+600). Continue reading to view the full NBA 2K23 cover athlete odds.
NBA betting picks, sports betting content, news, and rumors are on the main page.
NBA 2K23 Cover Athlete Odds
Since Stephen Curry won his first NBA Finals MVP of his professional playing career, he has to be the favorite to win cover athlete. Before the playoffs, Nikola Jokic was once the No. 1 pick in March. After all, Jokic became the first player in NBA history to record 5,000 rebounds and 3,000 assists in less than 500 career games.
Not to mention, the Nuggets center won his second MVP award. However, come time to the playoffs, his odds began to slip. In Game 2 of the Grizzlies' second-round playoff series, Ja Morant scored a playoff career-high 47 points against the Warriors. And Morant won NBA Most Improved Player in 2022. Check out the odds below.
Check out our list of the top 10 offshore betting sites in 2022. BetOnline and Bovada are offering $1,000 sign-up bonuses today.
Stephen Curry (+120) at BetOnline
In the 2021-22 regular season, Stephen Curry averaged 25.5 points, 5.2 rebounds and 6.3 assists per game with the Warriors. While he did not surpass his career-high 32 points per game from last season, he still quietly led Golden State to yet another NBA Finals appearance.
In addition to being named Finals MVP, Curry was named to the All-NBA Second Team, he won All-Star Game MVP and he won his fourth championship. Will he earn his second career NBA 2K cover? Yes, it will likely happen. Place your bets below.
Equally important, Curry is one of the most consistent players in the league. He won the league's first Western Conference Finals MVP after averaging 23.8 points and 6.6 rebounds versus the Mavericks.
In Game 4 of the Warriors' second-round playoff series, the 14-year veteran became the first player to make 500 career 3-pointers in the postseason. Plus, against the Celtics, the guard became the first player to make five or more 3-pointers in four straight NBA Finals games.
Ja Morant (+125) at BetOnline
Next, Ja Morant had a career season in the NBA this past season. In a total of 57 games played, Morant averaged a career-high 27.4 points, 5.7 rebounds and 1.2 steals per game. Also, he averaged 5.7 rebounds per game. As stated above, on top of winning NBA Most Improved Player, he was named to the All-NBA Second Team and earned his first All-Star selection. On Feb. 28, in the Grizzlies' 118-105 win over the Spurs, Morant scored a career-high 52 points.
Moreover, after scoring a playoff career-high 47 points against the Warriors in Game 2 of the Grizzlies' second-round playoff series, Morant joined Kobe Bryant and LeBron James as the only players in NBA history to have multiple 45-point games before turning 23 years old. The fourth-year player averaged 27.4 points per game in the playoffs last season. If not Curry, Morant is another noteworthy candidate.
Jayson Tatum (+400) at BetOnline
Finally, Jayson Tatum exceeded expectations with the Celtics last season. Practically no one had the C's reaching the NBA Finals. At one point, the Celtics were 7-0 following a loss during the 2022 NBA Playoffs. Anyway, in a total of 76 games played in the 2021-22 season, Tatum averaged 26.9 points, 8.0 rebounds and 4.4 assists per game. He also shot 45.3% from the field.
His outstanding performances in the regular season led to him qualifying for All-NBA First Team for the first time of his professional playing career. After averaging 25 points, 8.3 rebounds and 5.6 assists per game versus the Heat, Tatum went on to win the league's first Eastern Conference Finals MVP award as well.
Unfortunately, Tatum finished his playoff run with the most turnovers ever in NBA playoffs history (100). His odds of winning NBA 2K23 cover athlete are slim right now.
BetOnline, Bovada, BetUS and MyBookie are among the best online sportsbooks and betting sites for NBA betting. Read our list of the best online sportsbooks.
NBA Betting Offers | NBA 2K23 Cover Athlete Odds – Stephen Curry is the favorite
John Wall joins Clippers after Rockets buyout
John Wall is now headed to the Clippers after yielding $6.5 million in a buyout with the Rockets. He exercised his player option for the 2022-23 season, which is set for $47,366,760. According to ESPN's Adrian Wojnarowski, the 11-year veteran will sign with Los Angeles after he clears waivers. Wall missed the entire 2021-22 season because he chose to sit out.
Of course, the guard also missed the 2019-20 season after tearing his ACL and dealing with an infection. The five-time All-Star has not played a game since the 2020-21 season, when he averaged 20.6 points, 3.2 rebounds, 6.9 assists and 1.1 steals per game. Most NBA analysts would agree that Wall's best performances are behind him. The guard is a shell of his former self due to injuries.
NBA betting picks, sports betting content, news, and rumors are on the main page.
Is this move involving the Rockets and Clippers considered tampering? Well, the league could investigate this case. Free agency begins Thursday, but now is the time of the year when teams begin negotiating player buyouts. Ergo, this is not necessarily tampering per se. It's business as usual for several teams across the league this week.
John Wall will improve the Clippers' backcourt
Moreover, with the roster as it is, the Clippers are limited in the backcourt. Aside from Wall now, they have Reggie Jackson, Jason Preston and others. At point guard, Jackson might not be enough. He averaged 16.8 points, 3.6 rebounds and 4.8 assists per game last season.
Plus, Jackson is entering the final year of his contract. And Preston is not a proven player just yet. He missed all of the 2021-22 season after injuring his right foot during the preseason. So, despite all the injuries Wall has sustained these last couple of years, the guard should help to improve the Clippers' ball movement. The biggest question for Wall is whether or not he can play like his younger self.
Check out our list of the top 10 offshore betting sites in 2022. BetOnline and Bovada are offering $1,000 sign-up bonuses today.
Can the guard go back to averaging 20 points per game?
Before the guard tore his ACL, he recorded his eighth career triple-double in the Rockets' 117-99 win over the Raptors on Mar. 22, 2021. Wall finished with 19 points, 11 rebounds and 10 assists. His performance also helped put an end to Houston's 20-game losing streak. Not to mention, it was his first triple-double since 2016.
Wall turns 32 in September. He has not earned an All-Star selection since 2018, and he has not received any honors since being selected All-NBA Third Team in 2017. He should consider himself very fortunate that Washington offered him a four-year, $170 million contract extension five years ago.
It is anyone's guess on how the guard will bounce back in the 2022-23 season after missing two of the last three years' worth of basketball. To add to that, Wall has not played a full season since the 2013-14 season. Back then, he averaged 19.3 points per game. Other articles related to the John Wall buyout with the Rockets are on the main page.
BetOnline, Bovada, BetUS and MyBookie are among the best online sportsbooks and betting sites for NBA betting. Read our list of the best online sportsbooks.
NBA Betting Offers | John Wall joins Clippers after Rockets buyout