With So Much to Lose, Will Emma Raducanu Be Able to Handle Life at the Top?
Professional tennis is a sport that tends to be extremely lonely at the top. Indeed, once a player has got there by winning a grand slam, the awful reality is that the only real way is down if they aren't able to remain at the summit of the sport. You could even go as far as to say that in many ways, the hard part only really begins once a player has won a grand slam given that the expectations get turned up dramatically.
For Emma Raducanu, her biggest battles are still ahead and the latest betting on tennis at Betfair indicates that nothing will come easily with the 19-year-old priced at long odds of 14/1 to win the Australian Open in early 2022.
Indeed, the most up-to-date tennis tips for the showdown in Melbourne favor local hero Ashleigh Barty to claim the first grand slam of the year and if truth be told, Raducanu's outside odds do tell their own story of the upcoming hurdles. Of course, this doesn't mean that Raducanu can't win but in general and going forward, it is going to take a Herculean effort to stamp her mark on the women's game like someone like Serena Williams was able to do.
BREAKING: US Open champion Emma Raducanu wins Sunday Times Sportswoman of the Year 👏🏆 pic.twitter.com/Ql6aIIHqQ6

— Sky Sports News (@SkySportsNews) November 25, 2021
Some may argue that this is an unfair comparison to make at such an early age but their paths at this stage of their respective careers are eerily similar as Williams also won her first Grand Slam before 20. In fact, the harsh reality of the situation is that it doesn't particularly matter if this is an unjust comparison that heaps pressure on Raducanu, given that this is the nature of life at the top of professional tennis. Indeed, once you take the spotlight and center stage after bursting onto the scene as a new sensation, there is no stopping the tidal wave of attention and comparisons that inevitably follow. It is an automatic response to what could be the next big thing in the world of not only tennis but sport itself.
The biggest challenge ahead as briefly touched on isn't so much executing an exquisite backhand or serving for the match to win a grand slam, but rather being able to cope with the prior expectations of doing that. So, how does one effectively achieve that in a day and age where your every move is scrutinized?
very honoured and happy to join the iconic @TiffanyAndCo family✨ pic.twitter.com/UBnzZFHa5g

— Emma Raducanu (@EmmaRaducanu) September 22, 2021
It's almost impossible to say given that players don't respond to pressure in the same way. In other words, some professionals are able to take pressure in their stride while others fall apart at the seams once it is applied. You only have to look at a list of tennis' one-hit grand slam wonders to realize that the heat does sometimes get unbearable in the kitchen and forces people to get out.
The warning at the end of the day has to be that irrespective of the fact that the brilliant Emma Raducanu has won her first grand slam, there is absolutely no guarantee that she will be able to do it again now that the real test has arrived.
"Hamstring My Ass!" Tennis Fans Get Heated As Alex de Minaur Fuels Debate Surrounding Novak Djokovic's "Fake" Injury Controversy
How Can Tennis Cope With the Loss of Its Household Names?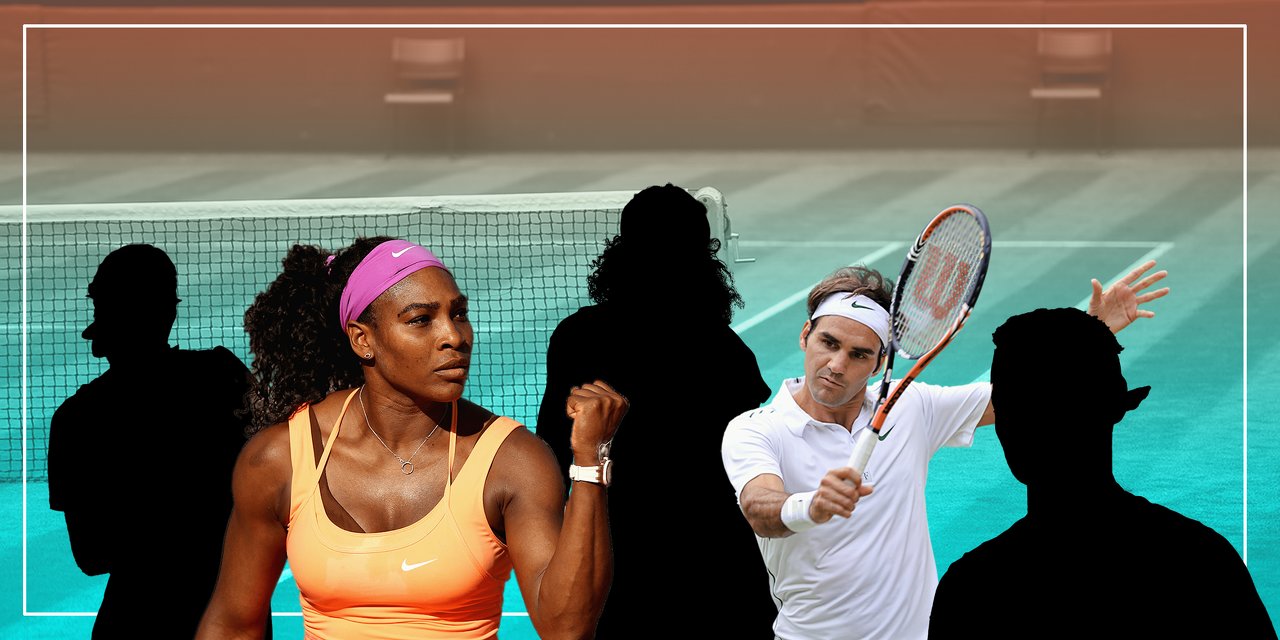 Columbia County's Linda Williams named USTA Florida Tennis Volunteer of the Month
If you are in the tennis community in Lake City then you know that Linda Williams is one of the best volunteers in the area. She is known for always going above and beyond to make sure everyone has an opportunity to play the sport.
She first got involved with tennis volunteering back in 2014, when she decided that she wanted to make a difference in Columbia County.
Williams is extremely active in the Lake City Columbia Community Tennis Association (LCCCTA), where she has served as Board Secretary, involved with Youth and Adult Programs, Publicity and Communication Coordinators, and other small roles within LCCCTA.
Linda loves to be hands-on in her community, which is why she decided to get started with volunteering. At first, she would help around LCCCTA wherever she was needed, but Williams knew she had more to offer.
This led to her joining the Youth Tennis Foundation of Florida as their Secretary. She became an advocate for Florida youth tennis, especially in the Lake City area, on top of working in the adult space.
In 2022, Linda organized and directed summer camps for youth of all ages across the entirety of Columbia County. It turned out to be one of the most successful camps the area has ever run. With the help of Williams, Columbia County expects to be able to run camps more often and with larger crowds.
When it comes to the adult scene, Linda is always setting up new programs, clinics, and other play opportunities to get people out to the courts. She has family that plays the sport, so she knows what the sport can do to unite a family and bring lasting memories.
Linda has been a massive asset to the LCCCTA and her peers have noticed just how much she is dedicated to providing tennis in the community. "Linda has been an integral part of the Lake City Columbia Community Tennis Association since its inception in 2014," they said. "Linda was very involved in the LCCCTA's support of the renovation and the expansion of the lighted courts and is part of the ongoing effort of the organization to have a 24-court public tennis complex built in the area."
USTA Florida thanks and congratulates Linda Williams as the USTA Florida Volunteer of the Month for October 2022 as a volunteer, organizing tennis and pushing for positive change in the community of Columbia County. 
ABOUT LINDA
Birthplace: West Runton, England
Family Members: Guy Williams, Erin Weiffenbach, Laurie Giebeig
Favorite Movie: Forrest Gump
Favorite Food: Lobster
Favorite Travel Spot: Nova Scotia
Favorite Shot: Backhand
My earliest tennis memory was… "Watching my uncles play doubles in the New England Championships."
If I could play tennis with three people, they would be… "Chris Evert, Bjorn Borg, and my uncle."
When I'm not playing tennis I am… "Teaching my 6 year old granddaughter to play tennis, taking photos, or exercising."
My best tennis memory is… " Taking my daughters to watch the women's championship finals in the Bausch & Lomb Tennis Tournament at Amelia Island."
I like to volunteer in tennis because… "I have always loved the sport and want everyone to know tennis is a sport that can be played by ALL ages–truly a sport of a lifetime! It's so satisfying to see the progress of beginner players developing skills and becoming more confident as they master the game. Excitement passes on to their friends and family–increasing our tennis world."
Interested in volunteering in tennis? Visit www.USTAFlorida.com/Volunteers to learn more about available opportunities.